MUSIC
Time I Got Goin' (2020)
House Above The Sun
0:00/4:59

0:00/4:47

0:00/4:16

0:00/3:43

0:00/4:25
FIVE HOURS NORTH
Five Hours North (2017) - Album Excerpts
House Above The Sun
Full album available on Bandcamp, iTunes and Spotify
Read more…
0:00/5:54

0:00/3:59

0:00/5:24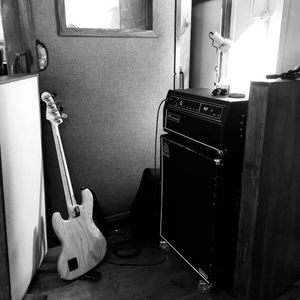 Biography
House Above The Sun (HATS) are a five piece group from London, England, inspired by the sounds of Americana, Indie Rock and Blues. From bittersweet balladry to intricate guitar based epics, their melodic, lyrical songs are distinguished throughout by rich harmonies and dynamic, stripped down arrangements.
Led by singer/songwriter/guitarist Jim Moreton, they comprise Ariel Moreton (vocals and percussion), David Atkinson (lap steel and guitar) Jack Neale (bass) and Davide Mongirulli (drums). 
Since releasing their promising debut album 'Five Hours North' (2017), they've been steadily building a following within London's vibrant roots scene with live performances including London Folk & Roots Festival, Resonance FM and Merge Festival. On the eve of lockdown they released their critically acclaimed EP 'Time I Got Goin'', an acoustic-laden collection of songs that introduced lap steel to their sound as well as expanding their studio arrangements with strings, Hammond organ and trumpet.
Their post-pandemic return to the stage has seen the band introduce and refine a brand new set of songs, due for release in 2023. 'Sacrament of Now', the first of several new recordings, was released as a single last spring.
REVIEWS:
'Cracking EP from London band with a bright future. 8/10 '-Americana UK
'Powerful folk-hewn storytelling' - Clash Magazine
'House Above The Sun deal in beautifully constructed, tightly wound guitar based epics that unfurl like the best of late 70s Television and Patti Smith, with a folk and Americana twist. Smart lyrics complete the picture'-New Roots Promotions
'This EP should definitely whet the appetite until a new album is released, and on this form, that album could be an instant classic' - FATEA